I found this through paperfury.com, but she got it from jenniely.com and it seemed fun, so I thought I would give it a whirl.
Bookish Naughty or Nice Tag
1. Received an ARC and not reviewed it   – Naughty

I don't even request ARCs anymore because I suck at posting reviews, and I have so many books I haven't even read that were sent to me, sometimes unsolicited, and I just can't do it anymore.
2. Have less than 60% feedback rating on Netgalley – Naughty
I haven't even gotten on Netgalley in over a year, because I prefer physical copies, but I know for sure it is less than 60%

3. Rated a book on goodreads and promised a full review was to come on your blog (and never did) – NICE!

Nope! I don't promise reviews on Goodreads.
4. Folded down the page of a book – NICE

NOPE! I use bookmarks, or items in place of bookmarks. I hate when books are all folded up.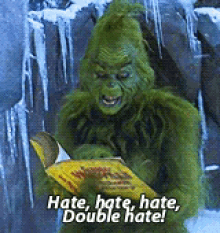 5. Accidentally spilled on a book – NAUGHTY

I actually can't recall doing this with anything other than water, but I do eat and read so I am sure it has happened.
6. DNF a book this year  – NAUGHTY

OMG SO MANY!  I do this a fuckton. I'm not sorry. There are so many books, if I don't like it I am not going to suffer through. This is why people think they don't like reading.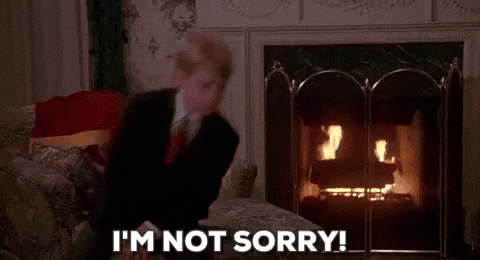 7. Bought a book purely because it was pretty with no intention of reading it – NICE

Nope. I intend to read them all. Some day. Eventually.

8. Read whilst you were meant to be doing something else – NAUGHTY
Definitely. I should clean or do anything really, but nah, I'd rather read.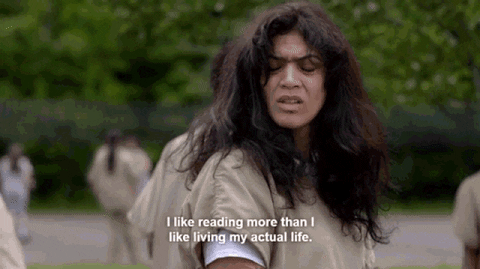 9. Skim read a book – NICE
No! I don't understand how people do this.

10. Completely missed your Goodreads goal – NICE

but to be fair, I made it low this year so that I knew I would hit it.

11. Borrowed a book and not returned it – NICE

Nope. I don't want people to do this to me.

12. Broke a book buying ban – NICE

Because I don't have a book buying ban. Otherwise I would mess it up.

13. Started a review, left it for ages then forgot what the book was about – NAUGHTY

This is why I basically quit doing reviews, because I never do them in a timely fashion and then I can't even remember what the book was about.

14. Wrote in a book you were reading – NICE
I don't do this, but I do like when people have notes in the used books I buy sometimes.
15. Finished a book and not added it to your Goodreads – NICE
I add everything to Goodreads otherwise I will not remember if I have it, or if I have read it.

Tally:
6 – Naughty
9- Nice